At A & T Moore Health Care we know that having a companion or friend is important. As we age making friends can be challenging. That is why we only employ compassionate caregivers that want to make a difference in the life of another.
Our compassionate caregivers will interact and engage you or your loved one. Having a caregiver is like having a friend. This is vitally important to reducing the feelings of depression and isolation in older adults.
Caregivers are the eyes and ears of the agency! They can provide valuable insight to how grandma, grandpa, mom or dad are doing while providing a caring and rewarding relationship for your loved one. Having a caregiver can help reduce falls in the home and help notice changing behaviors. We can also help manage the household by providing nutritious meals, keeping the home clean, and transportation services.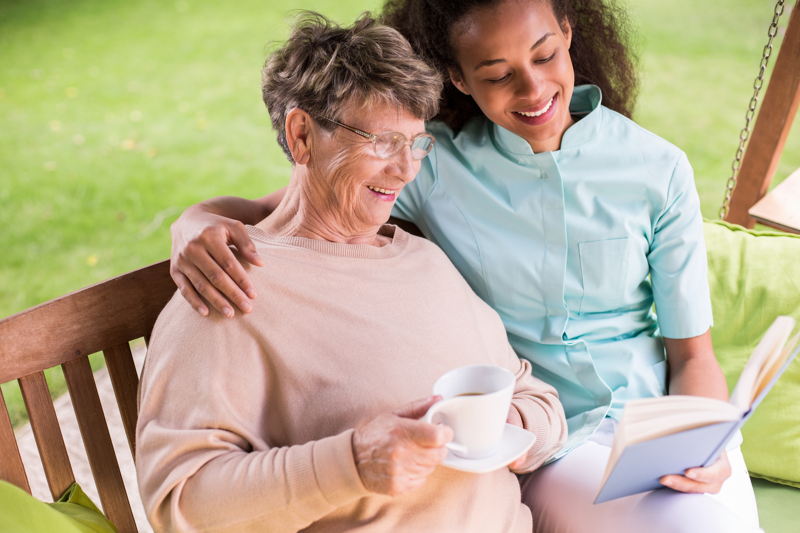 Our licensed staff and team of caregivers will work closely with you and your physician to deliver individual care for your unique situation. Most importantly, we help you be independent and help keep you safe!
The staff at A & T Moore Health Care can help with your unique situation. We offer personalized care plans with you in mind. Our caregivers help ease the stress of caring for you or your loved one.
We offer the following additional services!
Advanced Aging Care – we can help monitor symptoms of COPD, Congestive Heart Failure, arthritis, Lupus, and many more.
Alzheimer's Disease Care
Cancer Care – including assistance with getting to and from chemotherapy.
Dementia Care
Home Management Services – light housekeeping, laundry and linen washing, plant and pet care assistance.
Hospice – End of Life Care
Mobility Assistance – such as transferring from the bed to the wheelchair, position and turning in bed, assistance with walking or your exercise program.
Parkinson's Disease Care
Respite/Curative Care – family vacations, family caregiver conflicts, hospital or rehab discharges
Sitter Services/Socialization – companionship and conversation, reading, playing games or visiting in the hospital.
Transportation Services – grocery shopping, doctor/dentist visits, salon, barbershop, church, dialysis, chemotherapy, hospital pick ups
Transition from Hospital or Skilled Nursing Facilities