Our In Home Care Services
A & T Moore Health Care can help you or your loved one with a variety of tasks.
Activities of Daily Living
Activities of daily living (ADLs) are basic tasks that must be accomplished every day for an individual to thrive. A & T Moore Health Care offers in home assistance with tasks such as the activities of daily living. We understand sometimes you need a little extra help at home completing the tasks you normally would. That's just one way we help you stay independent for as long as possible.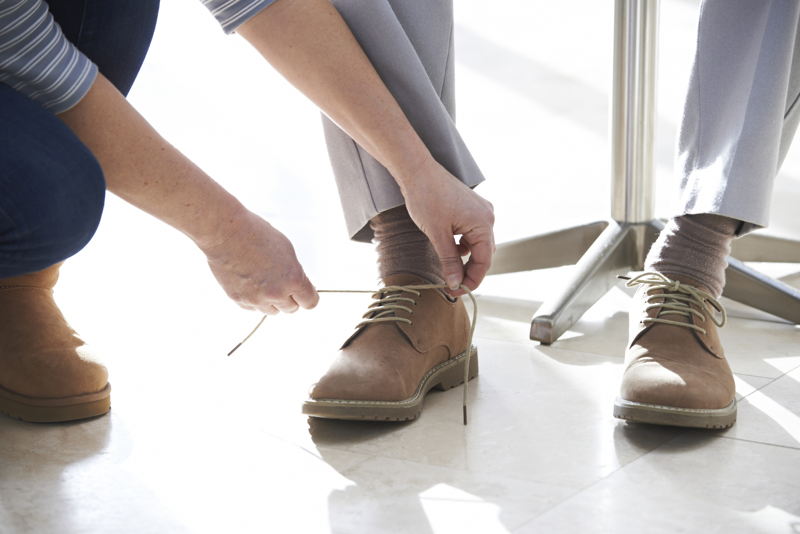 Personal care refers to bathing, showers, and bed baths. Caregivers can also assist with dressing, foot care/inspection, hair care/shampoo, nail care, oral hygiene, shaving assistance and skin care/lotion assistance.
Meal preparation can include a multitude of tasks, including assistance with feeding, encouraging liquids, grocery shopping, and menu planning. Meal assistance may also include cleaning up after mealtimes, routine feeding tube care (under RN delegation), and the use of thickening agents to assist those with swallowing issues.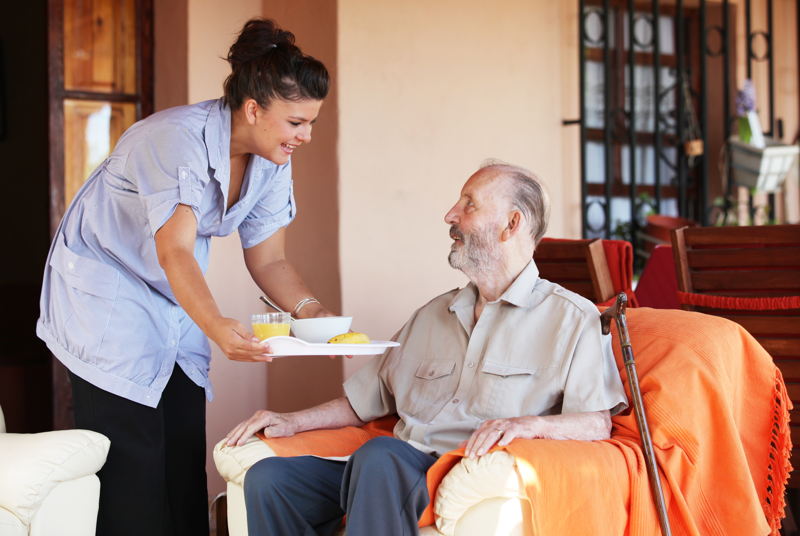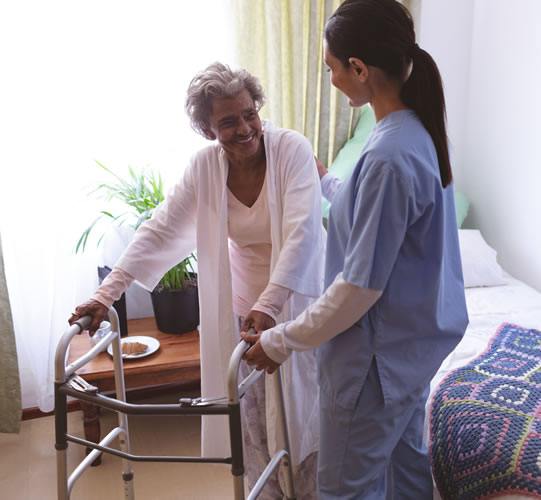 Our highly trained staff can help with many mobility issues including ambulation (walking), assistance with a cane, walker, wheelchair or other adaptive device. Mobility assistance also refers to transferring with a mechanical lift, slide board or with the gait belt. A & T Moore Health Care staff are trained to work right along side therapy in some cases.  Caregivers can also assist with range of motion exercises and any home exercise program already in place.
This includes assistance with taking or using the commode and may include reminders for our clients who may have some cognitive impairment. Elimination Assistance may come in the form of assistance such as: getting up and down from the toilet or bedside commode, routine catheter care (emptying the bag), replacement of a condom catheter or Liberty catheter system, routine colostomy care, and assistance with incontinence products.
Instrumental Activities of Daily Living
IADLS- Instrumental Activities of Daily Living (IADLs) are activities related to independent living and are valuable for evaluating a person's ability to care for himself or herself.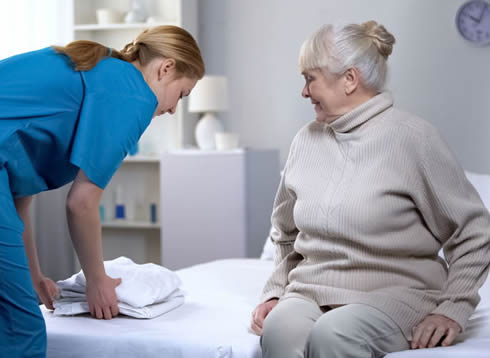 Home management services include general light housekeeping, changing bed linens, cleaning client's bathroom, cleaning kitchen after mealtimes, taking out the trash, and doing the client's laundry. Our staff can also help water plants and provide pet care when needed.
Medication reminders and administration can include assistance with your nebulizer, oxygen equipment or assistance with blood glucose checks. Our caregivers can also assist with medication administration (under RN delegation), vitals including blood pressure checks, temperature, respiration and weight.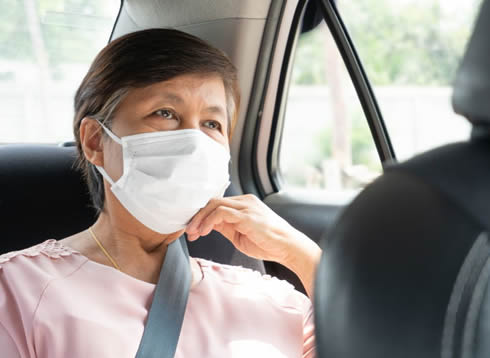 Our caregivers and staff can also assist you or you loved one to doctor appointments, the grocery store, pharmacy, hair appointments, and veterinary appointments.  Care staff who provide incidental transportation services have been prescreened to include driving license, automobile insurance and driving record.
Starting care with A & T Moore Health Care is easier than you think. When you first call, you will be greeted by a friendly voice on the other line. Our trained staff wants to help you get the care you need. We will start by asking you a few questions regarding your health status, contact information and care goals. Once the initial call is completed, we can schedule a no cost in-home care assessment and home safety assessment.
A patient advocate from A & T Moore Health Care will come to your home to discuss in detail all of your concerns and to work with you to develop a Plan of Care that fits your individual needs and budget.
After care has begun, you will have access to our new online family portal where you can see who is coming, when they are coming, and which tasks were completed each day. A & T Moore Health Care follows all HIPPA privacy rules and regulations. We will only provide online access with permission from the client or their legally designated representative.